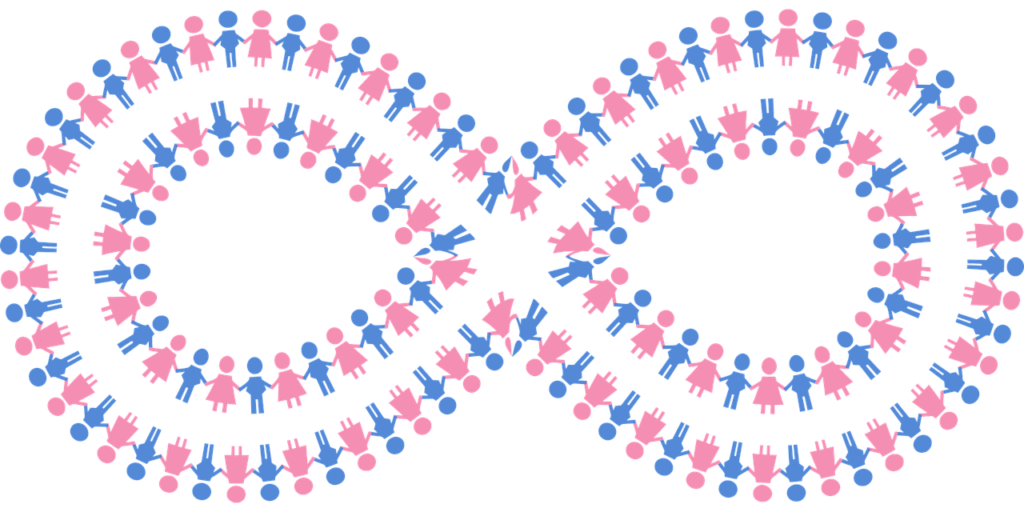 How can you limit the risks of the coronavirus (COVID-19) during sex?
Sex is an important part of life for many people and we understand that completely. The coronavirus can significantly affect your sex life (and intimacy and relationships in itself), and with it your mental health. In a previous blog we have already explained whether you can still have sex in times of corona. In this article, we will take a closer look at how to reduce the risks of corona while having sex.
Sex with your partner from the same household
Let's start with that you can still 'just' have sex with a partner you live with, unless you or your partner have minor complaints that may indicate infection with the corona virus. In that case, it is advisable to keep as much distance as possible and to have yourself tested for the corona virus. As soon as you both test negative and have no more complaints for 24 hours, you can go home with peace of mind.
Sex with partner (s) outside your household
As you know by now, the guideline is to keep a distance of 1.5 meters. That makes sex through physical contact impossible, of course, but fortunately there are many nice alternatives to still be intimate in a safe way. You can read more about that this blog. However, we are well aware that abstaining from sex can be difficult for you in the long and short term and can even have a pretty negative impact on your mental health. That is why we have put together some tips that you can take into account if you are going to have sex with partners outside your household.
Try to be intimate with only one person you already know and trust that he or she will adhere to corona measures. That way you limit your physical contacts and the risks of spreading the virus. It is important to discuss the risks, because you or your partner can have corona without realizing it.
Before you see each other, ask your partner if he / she is experiencing any symptoms that could indicate infection with the coronavirus. If that is the case, even if the complaints are mild or mild, then it is wiser not to meet up. And while you're at it, ask right away if your sex partner isn't STD has 😉
Wash both your hands thoroughly with soap before and after sex (or do this immediately after entering if you visit someone). You should also wash your body, but keep in mind that you only wash your genitals with water and not with soap. In addition, try to avoid public transport as a means of transport to your sex partner.
Ask for each other's phone number or other contact information. This way you can warn each other if you turn out to be infected with the corona virus around the period that you have been intimate. It also helps the GGD to conduct better contact investigations.
Use a mouth cap if you both don't mind. It may not be ideal, but it decreases the chance of infecting each other. You can also use a dental dam or condom for oral sex.
Do not use saliva as a lubricant.
Consider not sleeping together (in bed) so that you are not around each other unnecessarily.
Last but not least: clean everything well and air the areas where you have been. So wash the bedding, open the windows for a long time (also during sex) and clean any sex toys with water and neutral soap.