Anonymously order STD-tests online
From the doctor. By the doctor. For everybody in the Netherlands.
That is to declare every student in the Netherlands STD-free. Ambitious? Yes, definitely. But we are confident that we can achieve this together with you. To do so, it is important to make it as easy as possible for you. That means you can test yourself for STD's at home, and no longer have to go to the doctor or GGD. This doesn't only save you time and money, but it is also completely anonymous!
Fast, anonymous and reliable are therefore the core values that we adhere to when offering our SOA tests. We dare to guarantee these core values, because SoaStudentArts is an initiative of - and by - the general practitioner. And that makes us unique! Look at About us if you want to know more about it.
Together the Netherlands STD-free, that's what we aim for.
By giving them certainty.
After which everyone has received help to get rid of their STD.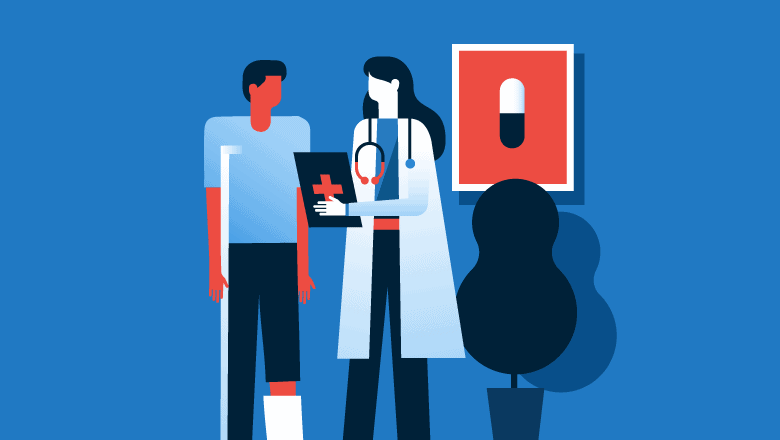 Did you know:
A vaginal chlamydia infection often also spreads anally?
So you can also contract anal chlamydia without having anal sex?
That is why we offer a vaginal, oral and anal STD test in 1 package.
We have made it as simple as possible. Do you not yet know exactly whether (and on what) you should test? Then do the test pointer. If it shows that it is wise to have yourself tested, or if you already know which STIs you want to test for, you can immediately have an STI test online this page.
After placing your order you will receive your test (with explanation) in the letterbox within a few days. No worries: the shipment is discreet and there is nothing on the packaging that shows that you have ordered an STD test. Then you take urine and/or a smear at home, which you then send to our certified lab for free in the return envelope. You can view the result with your unique code within 4-5 busines days. Click here for more information.
In the event of a positive STI test result, we will help you receive the right treatment.
See how the STI test works